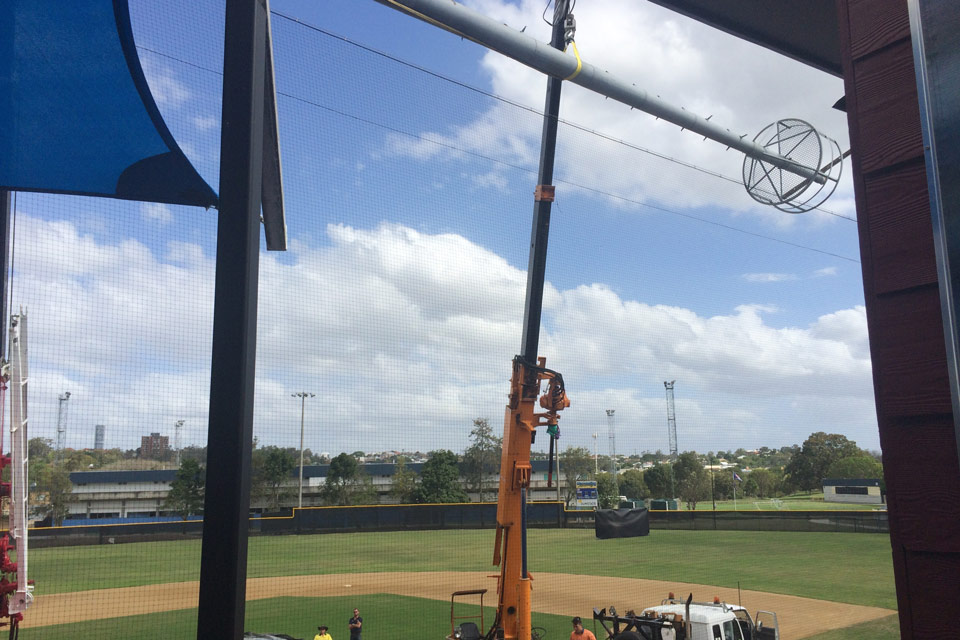 Twin Lift 20 Metre Steel Pole
Twin lift 20 metre steel pole using Rhyno Cranes over a 15 metre baseball net at a Brisbane sports ground.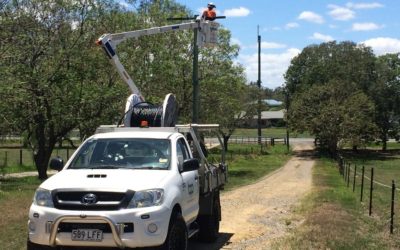 Replacing overhead mains cable from an open aluminium to insulated aluminium bundle cable.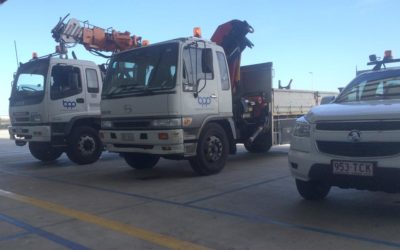 Picking up a transformer from Energex in Brisbane ready to deliver and install at an industrial site.
Installation of solar panels and lights to the top of a steel pole.
Providing 24 hour emergency service
Throughout South East Queensland and beyond, call us today.